We participate with The Humane Society of Harford County & The Harford Family House.  Both work tirelessly; especially during evenings, weekends and holidays while we are with our family and friends.  Help us support our two favorite community organizations!  Consider donating so they can continue all their hard work.
The Humane Society of Harford County
UPCOMING EVENTS:
Join us for a fun night in support of the animals on Saturday, September 24! This quarter auction will be held at the Lutheran Church of the Good Shepherd, 1515 Emmorton Road in Bel Air. Doors open at 6pm and the auction will begin at 7pm.
Paddles are $3 each or two for $5. Bring a pet supply and receive your third paddle for free!
There will be a ton of items up on the auction block for everyone to win including Coach, Stella & Dot, Vera Bradley, Thirty One, Longaberger and more! The kitchen will be serving snacks, drinks and lite dinner fare. Enjoy a 50/50 raffle and scratch offs. Extra rolls of quarters will be available for purchase. The Humane Society of Harford County will have t-shirts, car magnets, dog toys and more for sale.
All proceeds benefit homeless animals at The Humane Society of Harford County. For more information, contact Erika at 410-652-9459.
Pet of the Month:
Emorie!
32034138
Female
Terrier, American Pit Bull/Mix
6 years 2 months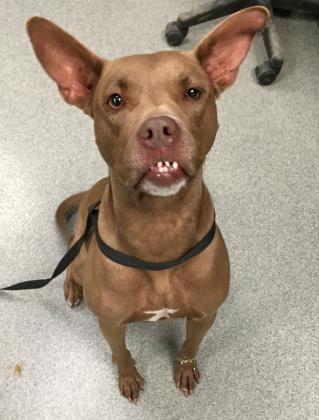 Harford Family House is the largest provider of transitional housing for homeless families with children in Harford County. We are the only organization in Harford County capable of keeping an intact family, including a father, together during the crisis of homelessness. It is our goal to end homelessness in Harford County, one family at a time.
UPCOMING EVENTS: